Ocean Kayak, Inc. models are known for their durability and stability! Ocean Kayak, Inc. is on the internet at: OceanKayak.Com. And, HERE is a link directly into their products page!

Because I am such a big fan of Ocean Kayak, I have created a separate Products and Reviews page just for Ocean Kayak, Inc. models at: Ocean Kayak Models.





Also well constructed, though some are not as stable as their Ocean Kayak, Inc. counterparts! See all their kayaks, including whitewater models, on their web site at: Kayaker.Com Click HERE to go directly to their sit-on-top products page!


Kahuna - This little guy is light, sturdy, fast and fun in the surf, but is quite tippy and has a low cargo capacity. Divers under 140 pounds only. Note: It looks like the Kahuna models have been discontinued and are becoming hard to find.
Big Kahuna - Well constructed, yes, fast, no, tracking, eh!
Prism - This 14'2" kayak is similar to Ocean Kayak's Scupper Pro but with a lower profile to cut through the wind. Looks good for the lighter diver! Be careful of flooding in choppy seas!
Swing - Features a pointed design with a small hatch up front and a tank well in the rear. At 13'3" and 57 pounds it seems a little heavy, but it looks fast and sleek!
Synchro - Perception/Aquaterra's two-seat model is 15'7" long and quite heavy at 83 pounds! I don't know if that weight includes the three small hatches and one mid-size hatch that this model can be outfitted with. It has one tank well at the aft end.






These are the "Rolls Royce" of dive kayaks, however I suspect a little heavy. Their web site is at: Necky.Com. Click HERE to go directly to Necky's sit-on-top kayaks!


Dolphin - Probably one of the fastest plastic dive kayaks on the water due to its sleek design, which makes it very tippy at first. You'll probably get used to that and love this kayak, if you can afford it!
Spike - The Dolphin's little brother, a good choice for the little lady or other diver less than 160 lbs. or so.






These kayaks are extremely sturdy at the expense of a little extra weight. The Frolic and Tiki were formerly Pacific Kayaks' Kwanat and Salish. Click HERE for Dagger's sit-on-top products page!


Frolic - Not bad! Sturdy and heavy like I said, but very doable. The high seat-pan sits you drier than others but the high freeboard may catch more of the wind and oncoming surf. I haven't surfed it but have seen others do OK with it.
Tiki - Ditto in a 2-person model. Not too sylish though.
Cayman - From the way it looks in their web site at: Dagger.Com, I'm definitely looking forward to seeing Daggers' newest dive kayak, the Cayman, in person!






Look out Ocean Kayak! Cobra Kayaks look sharp and sleek! Find their web site at: CobraKayaks.Com. Cobra's main page provides direct links to their sit-on-top products.


Strike - I would just have to say the same for this one as for the Ocean Kayak Yak Board, only much sleeker looking!
Cobra XL - Very fast and popular for freedivers. Lots of storage for anything but a tank. Some are surfing it.
Cobra Explorer - Probably going to keep Ocean Kayak and all the others on their toes when deciding on their next design. Obvious competition for the Scramblers and all other kayaks in the near 12 foot range. At 40 pounds, and looking very stable!
Fish & Dive - A great looking kayak with more stability than you'll ever need, at the great expense of weighing far too much for a single seater. The extra weight also makes it somewhat slow and sluggish. It does move along at a reasonable speed once you get it going, so, take a real good look at it if you weigh well over 200 pounds! In fact, I'd say this could be the heaviest of divers' kayak of choice.
Cobra Tourer - This 15 footer is set up well for diving and is one of the fastest dive boats on the market!
Cobra Tandem - May be destined to be the most popular 2-seater on the water because of its stylish design and slick looks. It's actually a pretty good surfer if you don't expect to steer it around too much. Like Cobra's Fish & Dive model, it makes a grand and ultra stable dive platform for the single paddler with enough strength to paddle it around, however, the size is insufficient for two fully outfitted scuba divers, especially if one or both weigh over 160 pounds.






Wilderness Systems has an extensive line of decked and sit-on-top kayaks that you can find in their web site at: WildernessSystems.Com Look for their sit-on-top products HERE.


Kaos - I haven't heard any Kaos owner do anything but rave about how well this kayak surfs!
Ride - Paddlers seem to like the pontoon shaped hull and the Ride is set up very well for the diver with lots of fuctional storage.




Their Stealth, formerly Mendocino Kayaks' Albion, is one of only two dive kayaks (if you can call it a kayak) that incorporates a catamaran design which makes it by far the most stable kayak on the high seas. Forget totally about using this kayak in the surf or for long distance paddling, but if you need the most stable platform for rescue, recovery, camera, or survey work on relatively calm water, this may be the right choice. Take a look at their web site: KiwiKayak.Com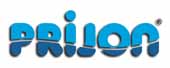 OTHERS - Hobie, at: HobieCat.Com/Kayaks.html, Hydra, at: RotoCast.Com/Hydra, Islander, at: IslanderKayaks.Com, Prijon at Prijon.com, and others are now making an appearance in a big way into the dive kayak scene.

Islander's Hula is a really fun little surf boat and I've heard good things about Hobie's unlikely Mirage, a pedal assisted kayak with a unique propulsion system. Prijon's Delpin looks like a pretty good choice for freediving and shorter paddling distances, especially for the lighter load. I'll have more to say and show on some of these soon!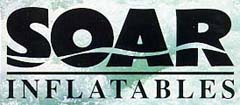 INFLATABLES Along with just a few others, SOAR and AIRE Inflatables are now definitely worth taking a look at for use as a dive platform! You will find that they have absolutely unsurpassed cargo capacity and excellent primary stability. The newer models are now taking into account the kayak divers' need for securing heavy pieces of equipment such as the tank/bc/reg unit and weight-belts. New materials stand up to more abuse than you might think possible too. The only caveat to using an inflatable offshore is that, due to shallow draft and high freeboards, they are pushed around quite a bit by surf and wind. I'll let you know the extent of their surf abilities, entries and exits, when I get a chance to really try some of the newer models out for myself! SOAR's web site is located at: Soar1.Com and AIRE's web site is at: Aire.Com



FIBERGLASS MODELS - Plastic kayaks are so much more popular only because of their durability and (somewhat) light weight. Fiberglass kayaks can be just as light (or lighter) and much, much faster on the water, but they are easily damaged in surf, on the rocks or other fiberglass kayaks, or by dropping heavy gear inside. Take a good look at the fiberglass models other divers are using and inquire with their owners for further information.
---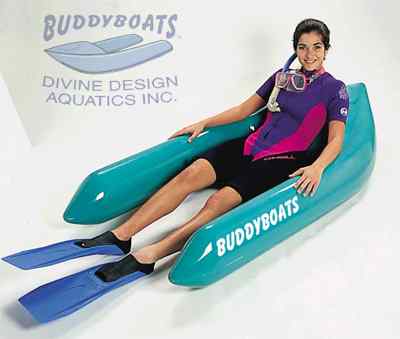 Here's a new and unique concept for near-shore freediving... I had a chance to try it out at DEMA 2000 and had a blast with it! I've heard a scuba divable model is in the works too!!! Check out their web site by clicking on the photo.


---
---